BUSINESS POLICY
As a leading company dealing in copper alloys, we maintain a system in which there is nothing we can not make and also aim to provide a service and manufacturing system that can surely respond to customers' requests.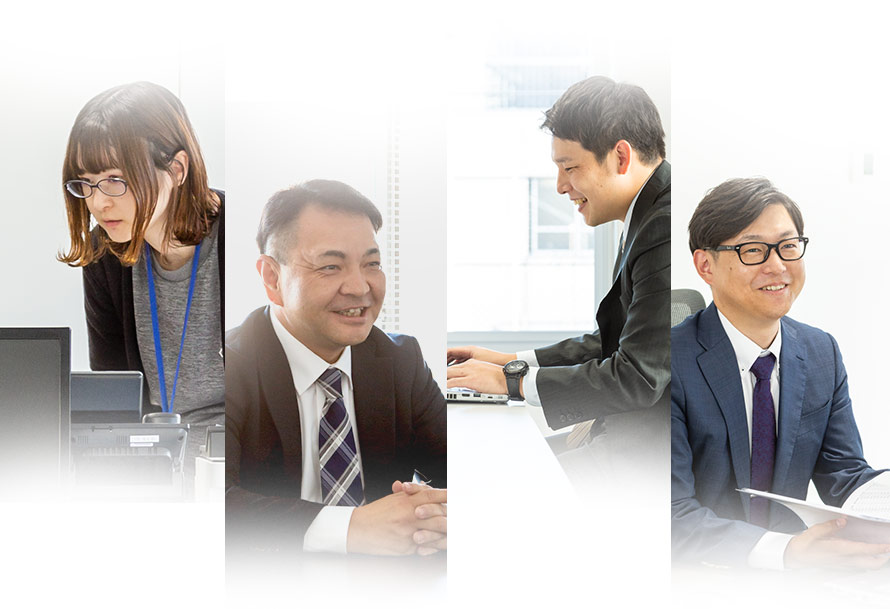 OUR COMMITMENT
Contributing to our customers "tomorrow" by using our information power to stay one step ahead in the industry.
SALES

Our connection with customers is our most important value. Our focus is on "from whom should I buy" instead of "which company should I buy from".
We cherish the connection we make and hope to create a great relationship in which our customers will say "I want to buy products from you".

INFORMATION

Industry trend knowledge with the power to convey. We believe that information is our main asset.
Though the market price is an inherent part of our business, we aim to be a company that is not affected by the market price. With our sales force and know-how cultivated through our long-term experience in business, we collect and analyze industry trends and market price information from the network we have built and provide that knowledge to our customers.

PROPOSAL

The customers' needs are our products. We believe it is important to listen to our customers and always present to them the best optimal plans. We not only deliver products, but also respond to various proposals. We have accumulated the power and know-how to support our customers from various aspects. Please feel free to contact us.
OUR SERVICE
Achieving immediate delivery with one of the best inventory systems in this industry.
QUALITY

We are certified by the ISO9001 and the Japanese Industrial Standards Committee(JIS).

We inspect and analyze strictly with our various inspection equipment at each process, from raw material to our final products.
We are a member of the JIS, allowing us to be well versed in this industry on the current products and new products' inspection rules.
Our quality control inspection passed and our Okaya Factory has acquired the ISO9001 certification. Due to this, we believe that our quality is one of the best in this industry.

QUICK DELIVERY

Safety in knowing we are always in stock.

We always have a wide variety of inventory available in order to be able to deliver on time. As well, we do our best to shorten the delivery time for processed parts.

FLEXIBILITY

Flexibility for small lots.

With our flexible sales system, we can respond promptly to small lot requests.
We have established an inventory management / order delivery system to ensure accuracy also.